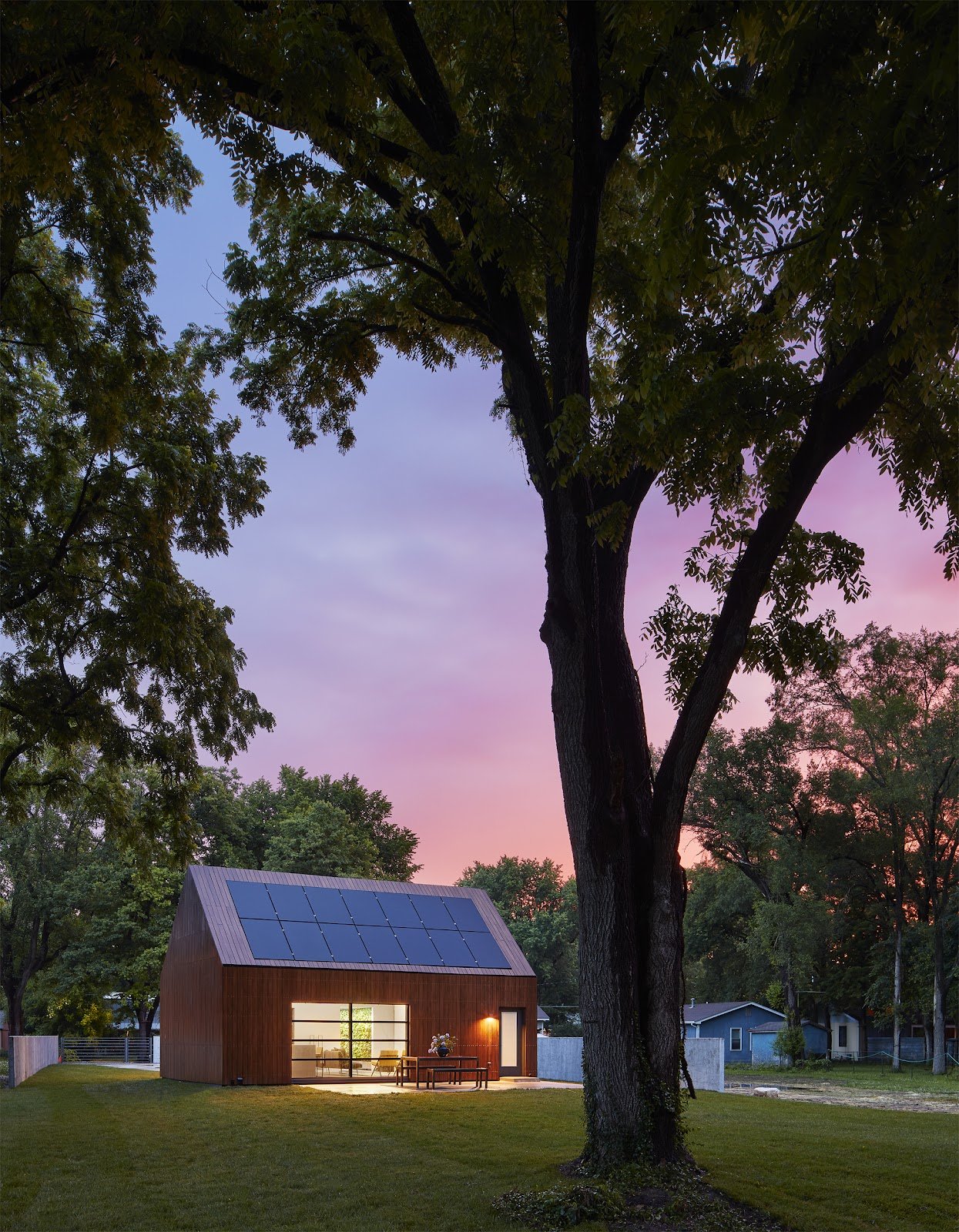 Ash Street Kansas Case Study
This exciting 1500 sq. ft. residential project showcases a unique application of a phenolic panel system as a rainscreen facade on the wall as well as the roof.
"Initially I thought, 'I don't know about high-pressure laminates.' You know, kind of 'make-believe wood' and stuff like that. I'm sort of a purist in that world. But once I saw what we could do with it, it worked out beautifully for us."

"The house will cause traffic at times because so many people want to see it."

- Project leader, Dan Rockhill.
Download the full case study to read how Studio 804 utilized Fundermax's phenolic panels for this residential building in Lawrence, Kansas.
Download Full Case Study
This case study explores the exciting Ash Street project utilizing Fundermax panels as a wall and roof application. It explores everything from research to mockups to installation.