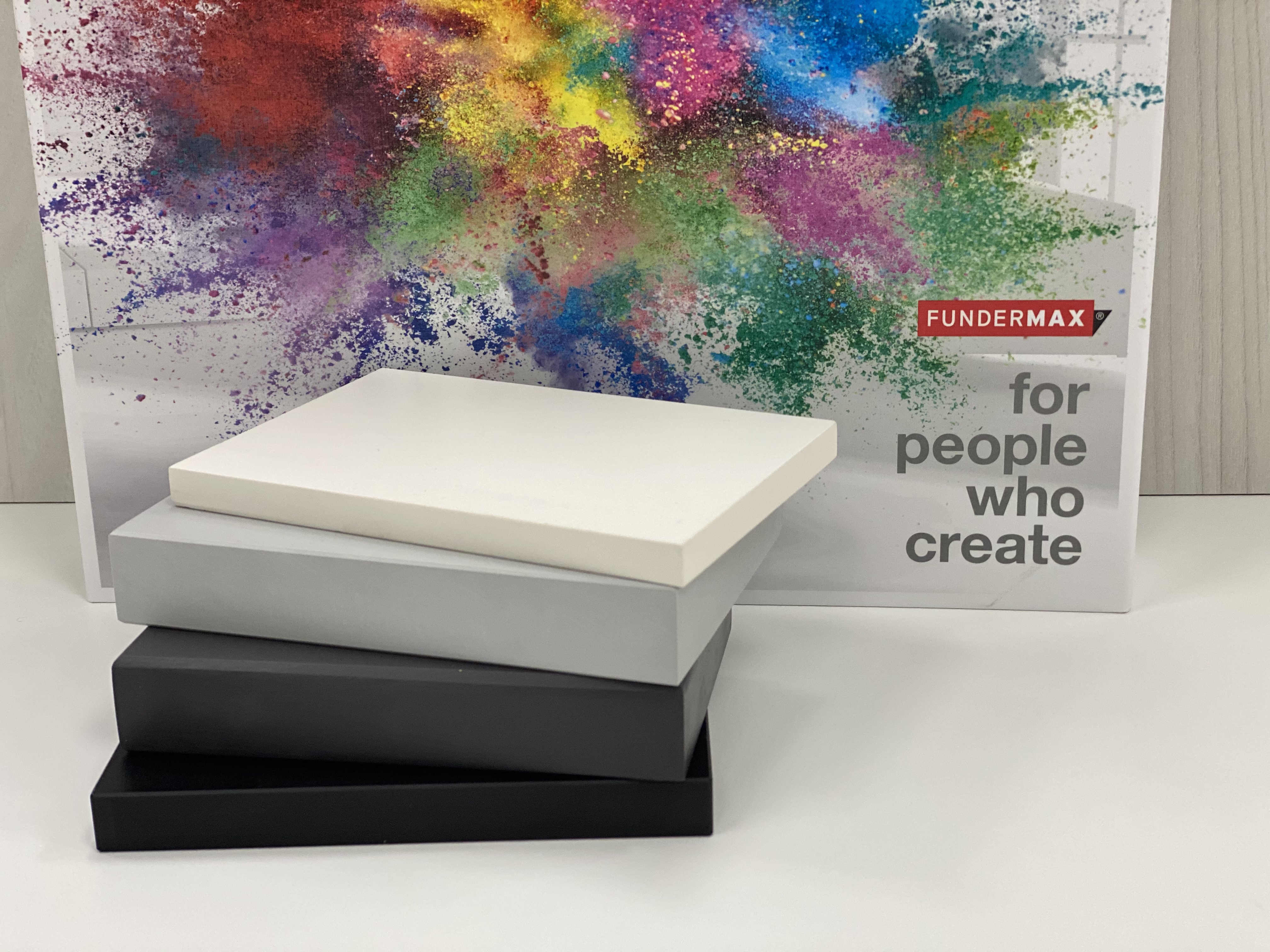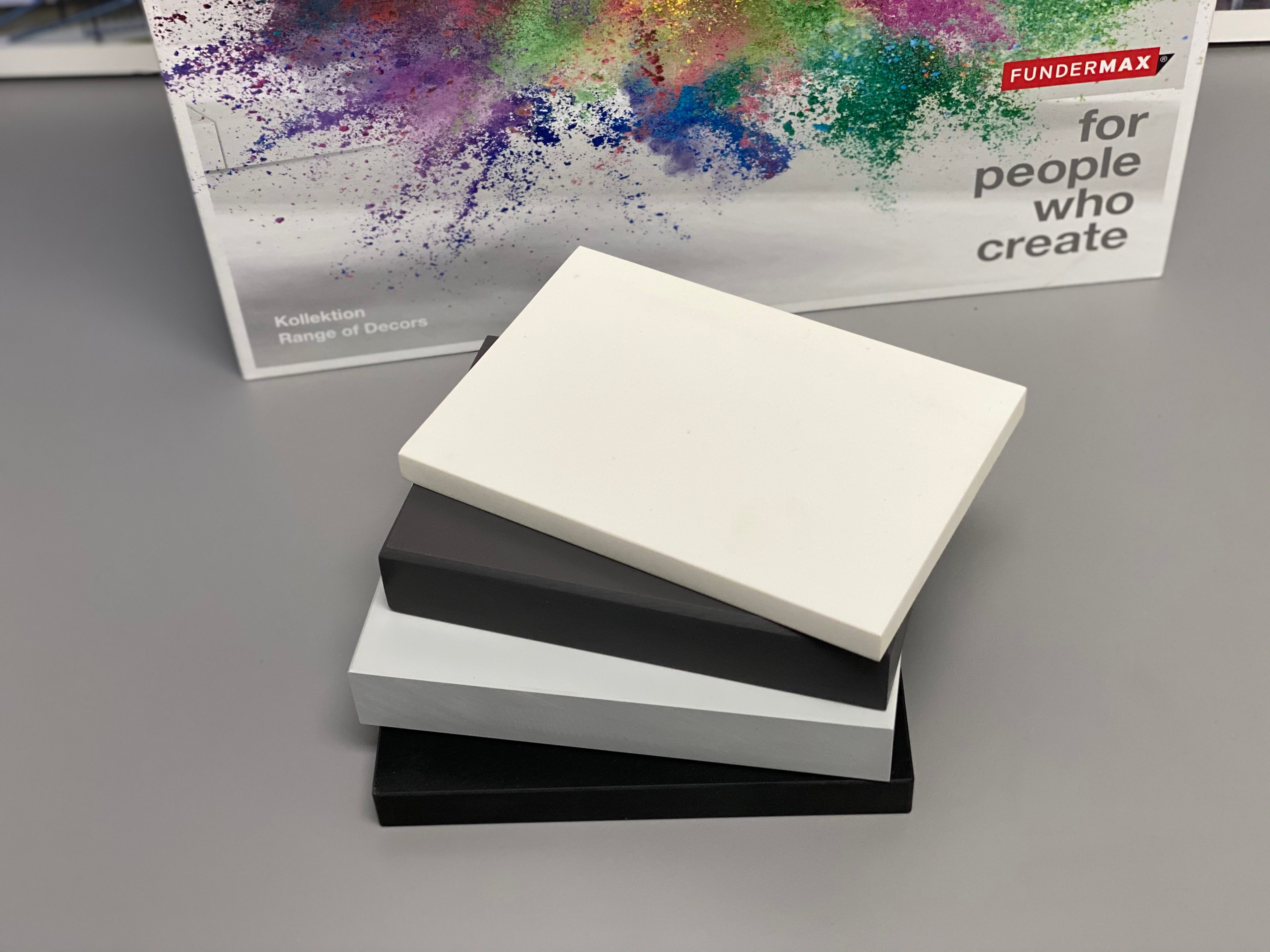 NOW AVAILABLE:
Fundermax's Color Through Core®
Our new, revolutionary Color Through Core is now available in four colors, XL or OF sizes, and in our Max Compact Interior or Max Resistance2 Laboratory panels.
The Color Through Core color range is designed to provide everything the discerning interior or laboratory designer could require. We also place an emphasis on chemical and physical benefits.
The four available Color Through Core colors are: Charcoal with a Charcoal Core (#0077), Volcano with a Volcano Core (#2181), Pastel Grey with a Pastel Grey Core (#0074), and White with a White Core (#0085).
Synonymous with quality, innovation and sustainability, Fundermax has over 100 years of manufacturing expertise.
We also hold a host of ISO certifications and place a high priority on sustainability.
Each product line is engineered to provide architects with control in design, while still ensuring the material withstands the harshest of environments.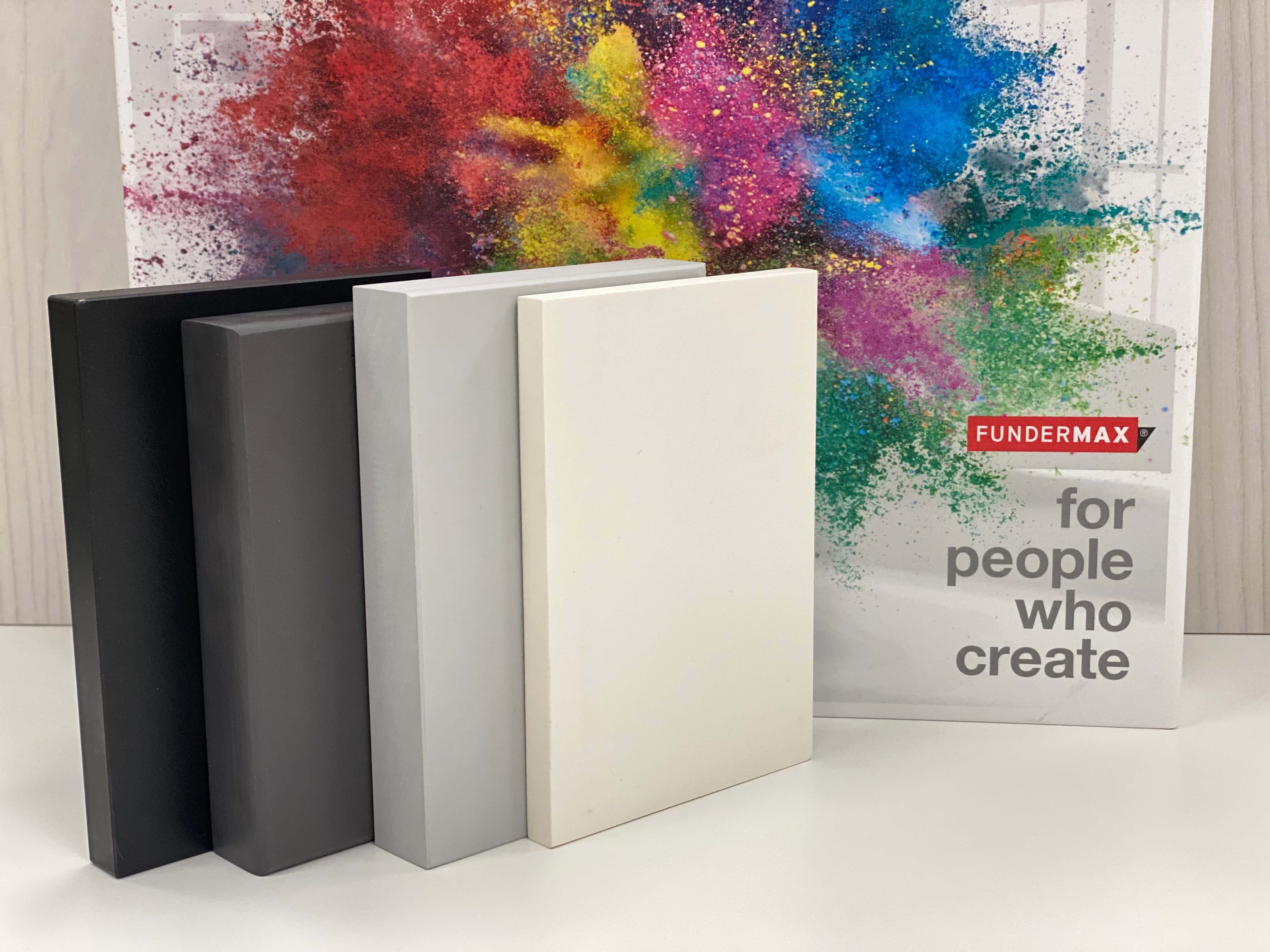 Innovative Design
A lightweight (under 7lb/sq. ft.) material that combines the very best intrinsic qualities: extreme resistance to the most aggressive chemicals, long lasting durability, heat & scratch resistance and an easy to clean/disinfect surface.
These new products from Fundermax are certain to become the popular choice in both horizontal and vertical applications.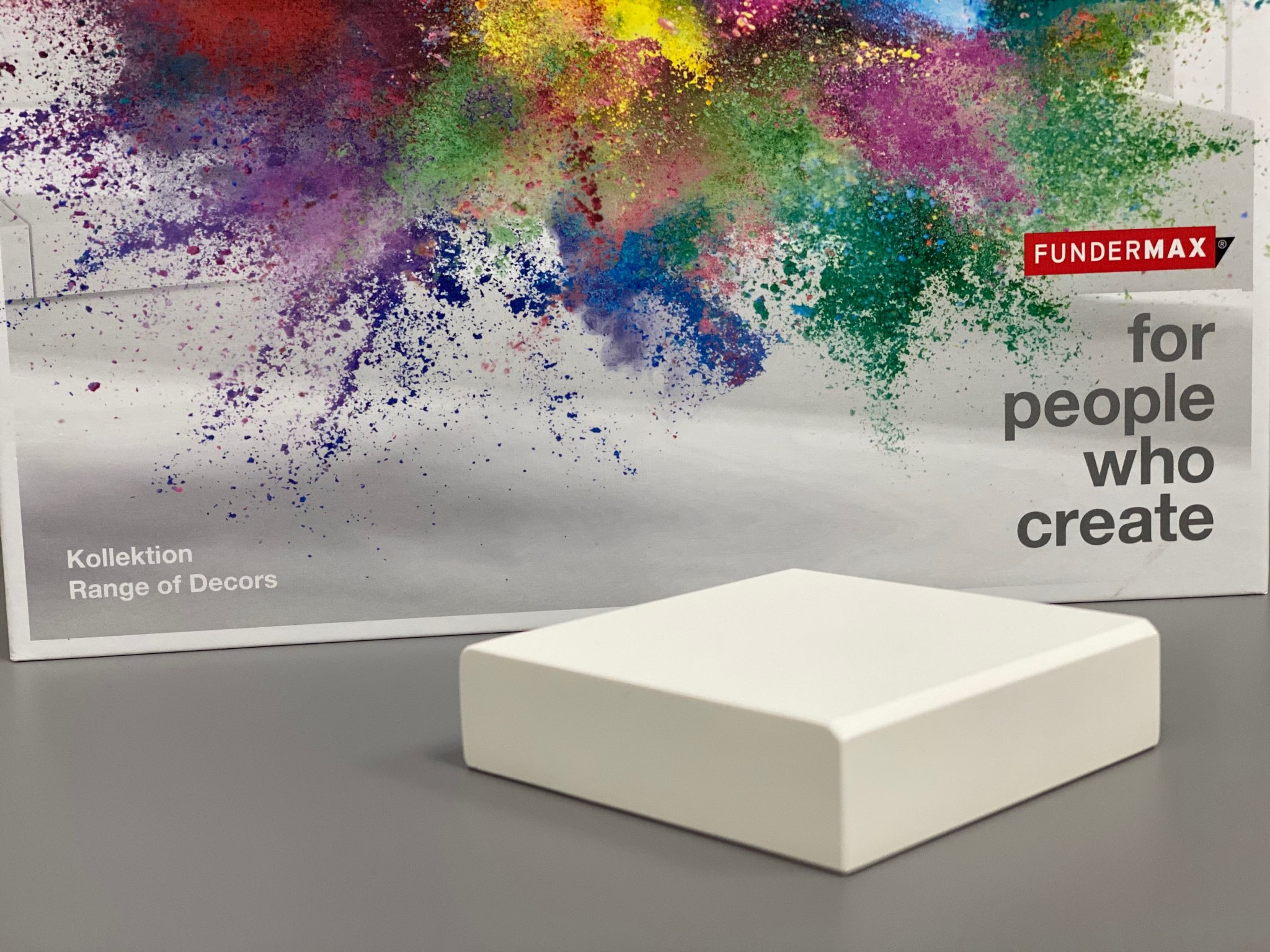 Max Compact
Demanding designs require the very best. Even the most ambitious project needs attractive elements to make a visual impression.
Tell your design story with durable high pressure laminates (HPL) wall lining panels.
Our phenolic panels offer high quality and support design versatility too.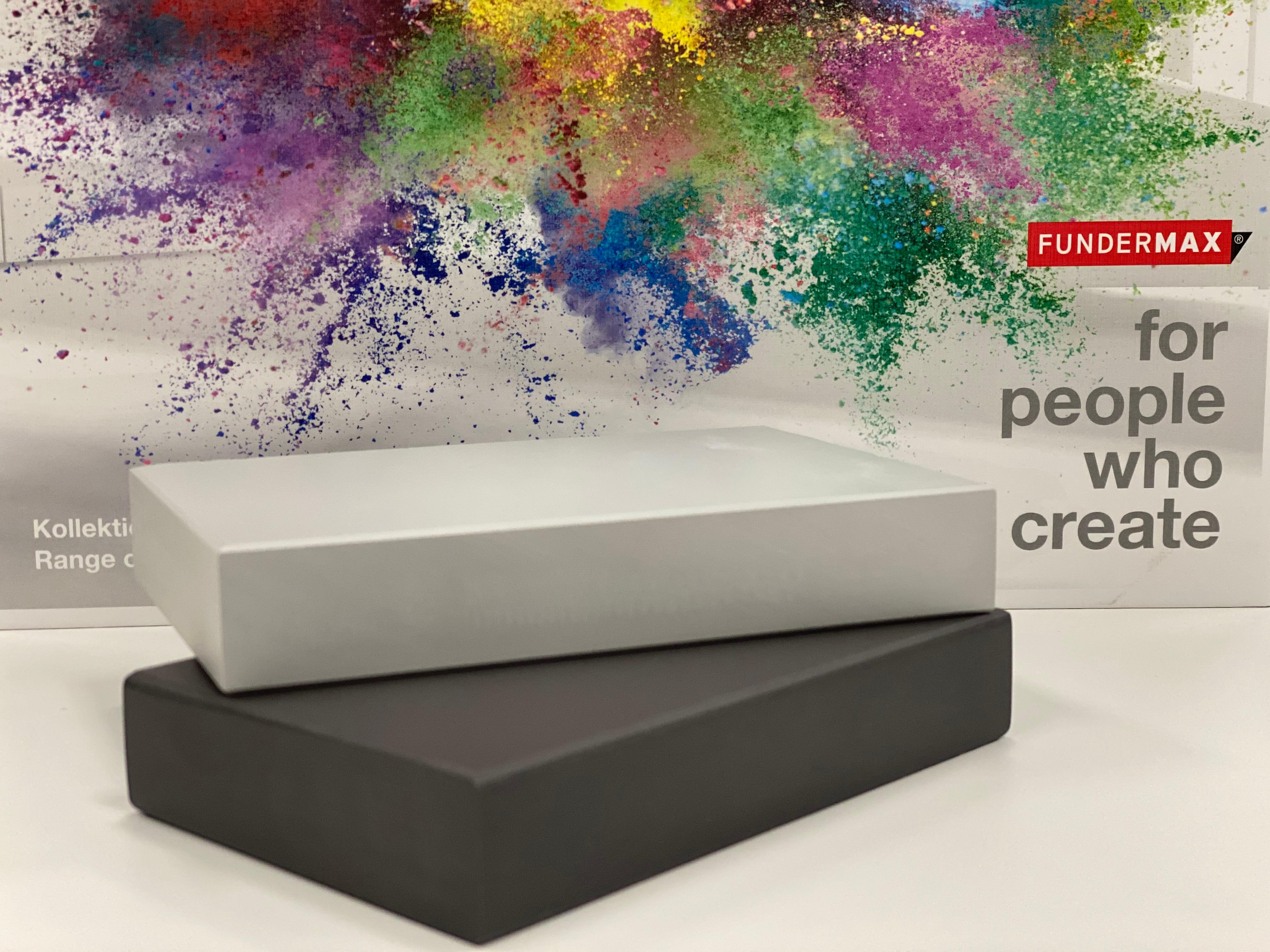 Max Resistance2
Max Resistance² affords a 25% higher impact and scratch resistance and a three times higher abrasion resistance when compared to EBC or Melamine surfaces.
Max Resistance² provides excellent heat and flame resistant properties.
Max Resistance² received zero level threes, when tested to the SEFA 3 chemical resistance standard.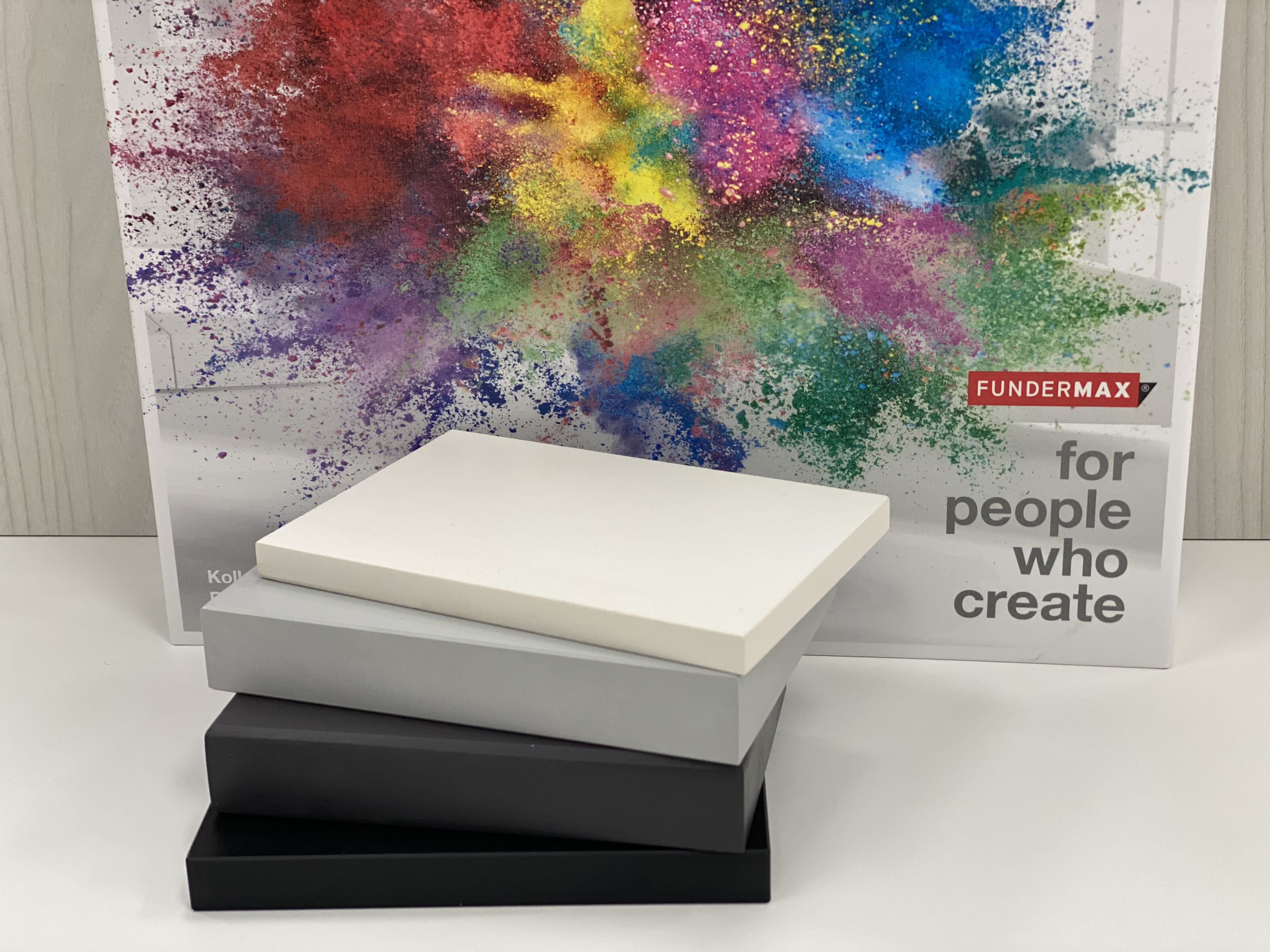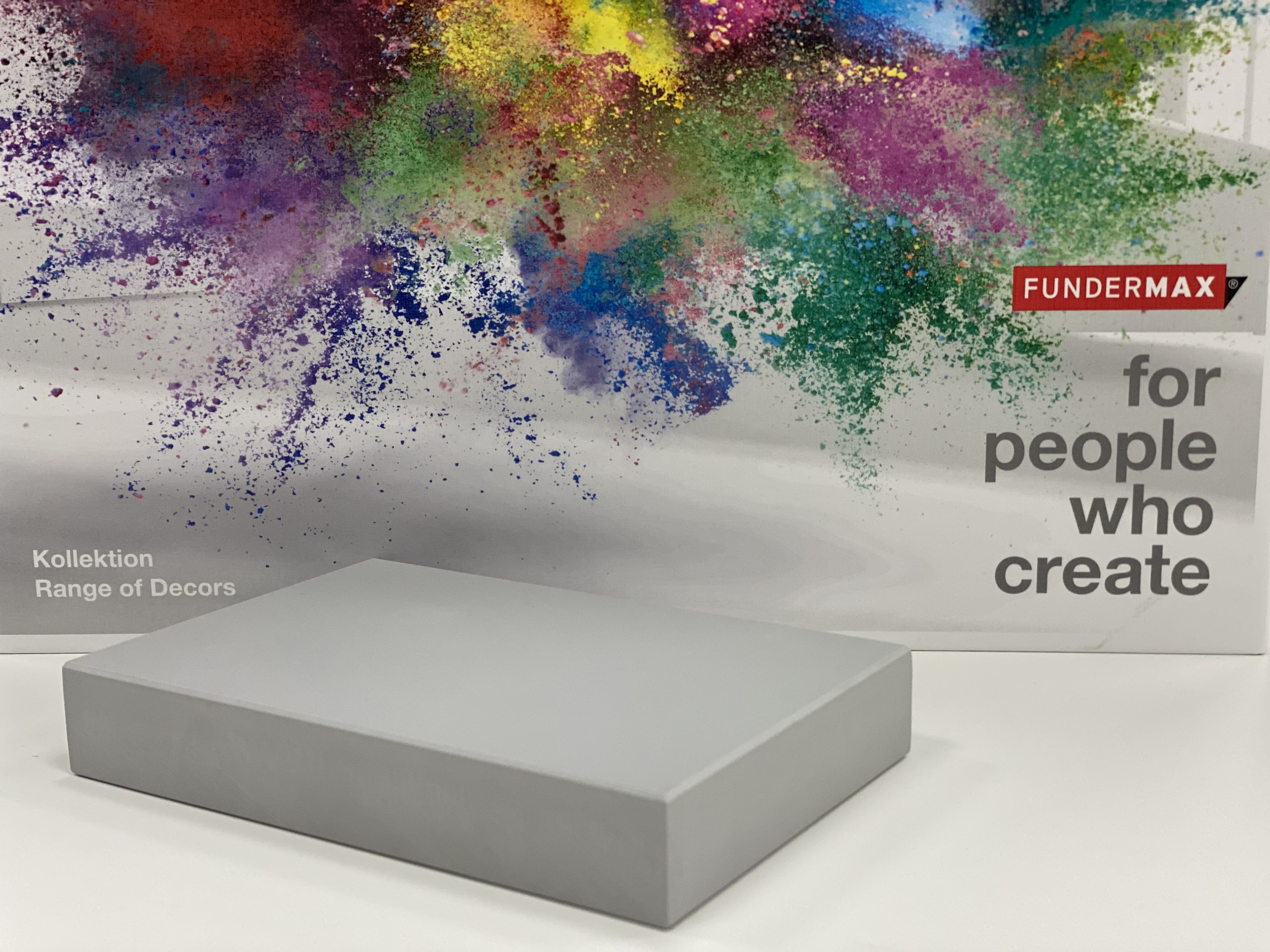 Want to Learn More About Our New Color Through Core?